XR Friends get ready for action
Long weekend of civil disobedience to challenge broken system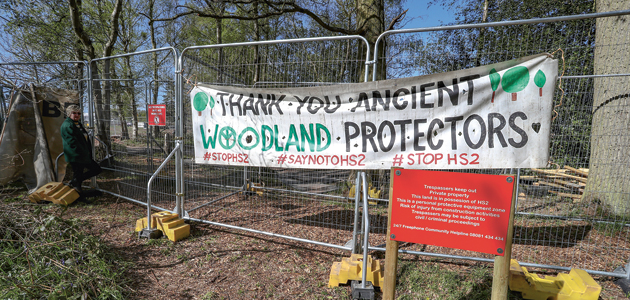 Quaker climate campaigners begin a 'long weekend of civil disobedience' this week as part of Extinction Rebellion (XR)'s latest witness to the emergency.
With gatherings planned in Cardiff, Manchester and London, the XR Quakers group will support the creative uprisings from 28 to 31 August in order to disrupt 'key powers' and parliament. The aim is to compel them to debate the three demands of the Climate and Ecological Emergency Bill and set up a climate assembly.
Quaker James Deane from Central Bristol Meeting said it was more important than ever to challenge the 'broken system', which not only brought the pandemic but what he describes as 'government mishandling': 'Was lobbying the reason that the Cheltenham Races went ahead? I remember being in a think tank years ago and we were dealing with likely scenarios of what was then called climate change: pandemics, viruses, breakdowns of medical services, floods and wildfires. I remember discussing what if those events happened at the same time. Having been exposed to that kind of thinking for some time, I do wonder if this might be the first of the pandemics we see. It might be the only one, of course, but we might keep pushing back at wildlife in such a way that endangers us.'
The Quaker also pointed to recent warnings that the world has only six months in which to change the course of the climate crisis. In June, Fatih Birol, executive director of the International Energy Agency, said that 'this year is the last time we have, if we are not to see a [post-lockdown] carbon rebound' that would overwhelm efforts to stave off climate catastrophe.
Friends also took part in digital action earlier this month aimed at putting pressure on the government to stop all fossil fuel funding overseas. Members of the XR Quakers group took part in the action from 10 to 14 August, phoning and emailing the prime minister's office multiple times. Activists delivered a message emphasising that the government needed to end all funding for fossil fuels overseas, including gas power. The disruption followed a pledge from the prime minister in July to end fossil fuel funding overseas.
However, the UK government could face a legal battle amid charges of hypocrisy after offering more than $1 billion in financial support to help build a gas project in Mozambique despite its commitment to tackling the climate crisis.
You need to login to read subscriber-only content and/or comment on articles.