Izzy Thorne writes about her experience at the Quaker Tapestry Museum in Kendal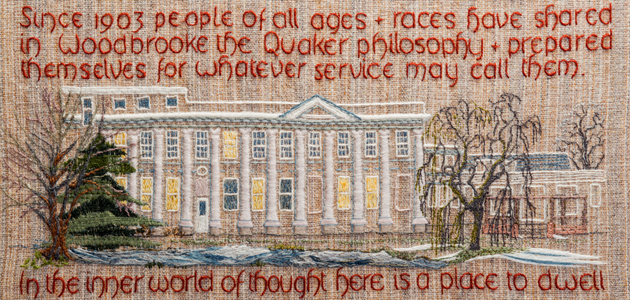 We believe as Quakers that our faith is expressed through action. For me, the discovery of how I might express my faith began in 2013 when I joined Woodbrooke's Equipping for Ministry (EfM) programme. It encouraged me to think about what it is to be a Quaker in the world today and how I am called to live out that ministry. At this time, I also benefited hugely from the warm depth of friendship and spiritual nourishment of Friends from Yealand Meeting, who, along with Lancashire Area Meeting, supported me with a bursary. This enabled me to join EfM at a time when I was not earning a regular income.
You need to login to read subscriber-only content and/or comment on articles.