Thought for the Week: Robert Ashton's happiness hit list
'Experiences and relationships matter most.'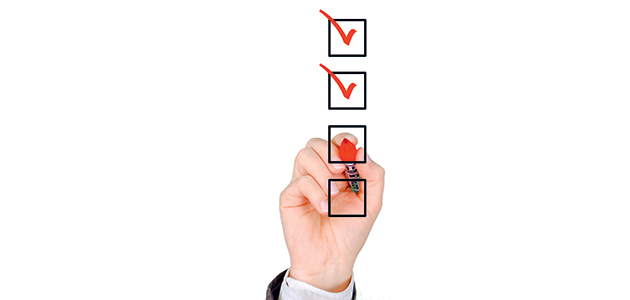 I recently came into contact with an academic called Jules Pretty. He is a professor of Environment and Society at Essex University, and has more than a passing interest in the climate crisis. He talks about the need to unpick the interlocking effects of consumption, biodiversity loss, inequality and what he describes as the 'non-communicable disease of affluence.' His view is that we need to develop new, low-carbon ways of engaging with food, nature, togetherness and personal growth.
For his next book, Jules conducted an online survey in which respondents were asked to list what they considered to be the components of a good life. Several thousand people, from twenty-seven nations, contributed. He calls the results the 'Twelve domains of a good life'.
First, nourishment. We all need to eat, but local food, not highly processed – and perhaps sharing the preparation and eating – was what people valued most. Then nature: the simple pleasures of being outside, perhaps lying on the grass and watching the sky. Togetherness with friends, family, long-term partners and children demonstrates that we are a social, not a solitary species. Mobility means physical activities such as walking, running or dancing, and opportunities to travel and explore. In personal growth people enjoyed learning and making, or simply pottering, tinkering, salvaging, sewing, carpentry or repairing. There was joy found in reading and experiencing music. The ethical and spiritual domain is also on this inventory, including a strong sense of purpose, feeling fulfilled and doing good. Being mindful, and understanding and accepting our place in the world.
Sustainable consumption was important: most people wanted to lighten their environmental impact. They wanted to recycle, upcycle and repair, and to reduce pollution. Having enough income – a job and financial security – makes the list, but few saw the merit in having more than they needed, beyond being able to meet unforeseen expenses. Good health and sleep was also among the twelve: freedom from pain and hopes for the future. Home and settlement fits here too: the ability to live comfortably and safely, with space to be quiet and alone when one wished. Then supportive public institutions: people valued good and affordable education, social care and healthcare. They wanted community and belonging. Finally political freedom: a responsible government, and freedom of movement and expression with no fear of violence or poverty. A free press, freedom of speech, human rights, and the capacity for influence.
As Quakers, we are of course committed to living simply and sustainably, but most people aspire to live in harmony with the natural world. Advertisers would have us believe that spending will make us happier, yet deep down most of us know that experiences and relationships matter most. I find that deeply reassuring.
You need to login to read subscriber-only content and/or comment on articles.