Thought for the week: Jonathan Doering's flower power
'New moves old over, and marches on.'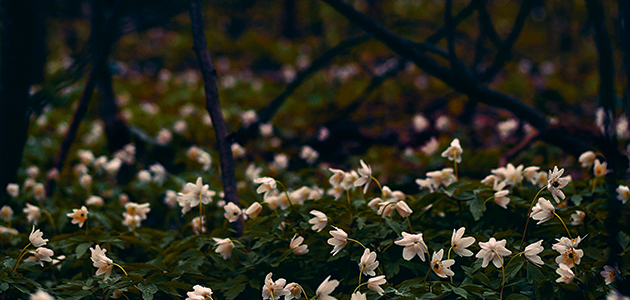 Last year was difficult for everyone in so many ways, and it's not letting up yet. Economic uncertainty, clashes over the important Black Lives Matter movement, Covid and a bitter presidential election are just some of the images swirling in my brain.
My family and I have to move during this complicated time, when all we want to do is stay put in our lovely community. Nevertheless Monika, my wife, has served her Anglican curacy and is obliged to find a new post. After a year of job hunting, she has secured a chaplaincy position an hour from our current home. We're delighted with the opportunity, yet also sorry to be saying goodbye. Meanwhile hunting for a job for me, a house and school places are the order of the day.
Last Sunday, we went for a walk around our village, and Monika spotted a snowdrop peeping up in a garden. I was transported back thirty-five years to when I was ten, living with my family in Scotland. The beautiful borders region was a stone's throw from our home, and I've carried that rich region of moors, forests and pathways with me ever since. I remember driving to a spot that my mother had heard about. Standing on the edge of a Grimm's forest, my memory touches it with mist; the air is frosty-clear, changing nostrils into burning rings at every breath. As I peered into that forest's mouth, full of impressionistic brush strokes of chocolate and leather brown, black and Sherwood green, my mother delightedly pointed to a snowdrop cluster, sitting as if scattered there just for us.
It was in primary school that I first heard the folk tale about snowdrops. After the Fall, God banished Adam and Eve from Eden, placing an angel with a flaming sword at the gate to prevent their return. But God also sent an invisible angel to accompany them. As they trudged into the world to face what was waiting for them, they wept bitterly. Their invisible angel blessed the tears, transforming them as they struck the ground into snowdrops: fragile, resilient specks of beauty, promising joy.
Standing on the pavement in our village, with a sharp, electric adventure before us, we delighted in the new year's first snowdrops. I noticed one tiny, insistent shoot spearing its way through a dead leaf. New moves old over, and marches on. 2021 holds an adventure for everyone, and right now it may feel chilly and exposed, but still there it is, waiting for us all.
We continued our walk. Heading back home, we found another fistful of snowdrops in a neighbour's garden. He was walking past and noticed our close attention to his flowerbed. When we explained he grinned, gave a thumbs-up, and continued into his house about his business.
You need to login to read subscriber-only content and/or comment on articles.