Thought for the week: Alastair McIntosh takes care
'I was moved to see an official write with such compassion.'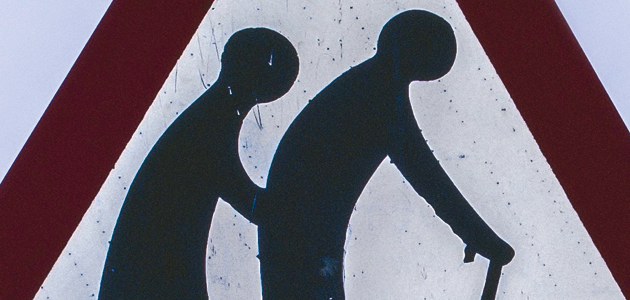 Recently I chanced to catch a blog post written by Donald Macaskill. He is the head of Scottish Care, an umbrella organisation for care homes. Titled '200 Days of Emptiness' it reflected on the length of time that care home lockdown had then been in place. I was moved to see an official write with such compassion of what he called 'the emptiness of grieving, of lostness and aloneness'.
Right now, I'm experiencing it at first hand. Our mother in her nineties lived an independent life in Stornoway until a fall that banged her head. Now, and with immense gratitude to council carers and the Lewis Hospital, my sister and I have brought her down to nursing care here in Glasgow, where she'll be closer to family.
I completely understand the need for coronavirus restrictions, yet it's hard to visit a confused loved one through just open doors or windows. I asked the care home manager how they're coping. She said that the psychological load on residents and their families 'is horrendous'.
'But what about your staff? What's it like for all of you?'
'I don't feel depressed,' she replied. 'But I feel sad all the time.'
It was easier back in April, May and June. People clapped for carers and the NHS. Even the police when going past the home might give a little flash of the blue light. But now as things become more routine, she's worried that the old may be forgotten.
My mind turned to a story in the Bible: that when Israel's King David had grown 'old and stricken in years', they covered him with clothes, but he could get no heat.
And so my thought today is with all care home staff – as they give heat, and human warmth beyond the covering of clothes.
Prayer is more than just a thing we do. It's that which God does through us.
May all who might be caught up in 'the emptiness of grieving, of lostness and aloneness' – experience such deeper layers of warmth around them.
You need to login to read subscriber-only content and/or comment on articles.