The Retreat announces major expansion
'The Retreat's clinical teams have used the lockdown period to develop a pioneering approach.'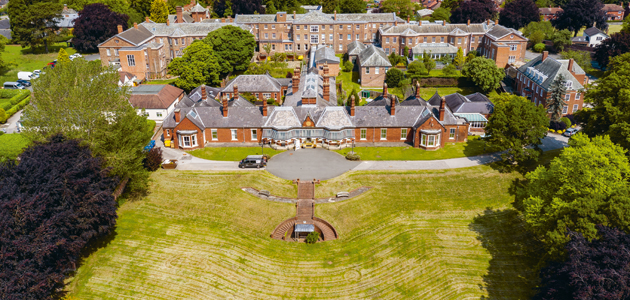 The Quaker mental health provider The Retreat has announced a major expansion of its range of services and digital technologies in response to the Covid-19 crisis. With demand for mental health support expected to soar as a result of the pandemic, the two-hundred-year-old Quaker institution made the announcement after undertaking a major strategic review.
According to a statement: 'The Retreat's clinical teams have used the lockdown period to develop a pioneering approach to carrying out virtual online assessments for adults and children who may have autism.' Since the start of the outbreak, it has also been providing mental health services to support GPs in North Yorkshire.
Dr Kim Bevan, chief officer for Clinical Services, said: 'We were already in the process of redesigning our care models before Covid-19 hit but the pandemic has acted as a catalyst to speed up the next phase of our evolution. The Retreat has a long history of innovation dating back to the eighteenth century, so we have embraced having to think differently about how therapy and diagnostic assessments can continue amid social distancing rules, including developing new remote clinical techniques and re-thinking how we use our estate.'
Plans are also being drawn up to move towards 'community-focused services', online and in person, and away from location-based delivery. The institute also intends to provide 'enhanced psychological therapy, assessment and diagnostic services for autism and ADHD'. In addition, there will be a wider range of services for children and young people in a repurposed facility in Strensall, subject to planning permission.
The Retreat delivery model will be expanded to other parts of the country and it will work with higher education to advance mental health research. The review follows the closure of in-patient services in January 2019.
You need to login to read subscriber-only content and/or comment on articles.