The joyous burden of love
Paul Parker, recording clerk of Britain Yearly Meeting (BYM), and Deborah Rowlands, clerk of BYM, shared a concern to visit among Yearly Meetings in the United States of America. They reflect on their 'ministry of intervisitation'.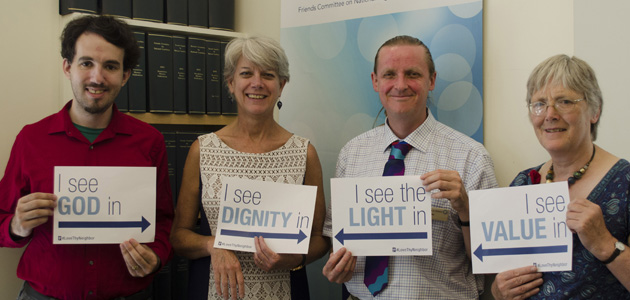 A concern arose… that I might feel and understand their life and the Spirit they live in, if happy I might receive instruction from them, or they be in any degree helped forward by my following the leadings of Truth amongst them.
John Woolman 1720-72
During our journey to America this summer we felt enormously upheld by the travelling minute from Meeting for Sufferings, knowing that Friends in Britain were upholding us through prayer. Responses to our Facebook posts also demonstrated the interest and support for the visit from British Friends. Several people suggested queries, which we were able to share with those amongst whom we visited. This increased the sense of dynamic engagement.
You need to login to read subscriber-only content and/or comment on articles.