The Bullet in the Pawpaw: Theatre and AIDS in South Africa, by Kim Hope
Author: Kim Hope. Review by Marian Liebmann.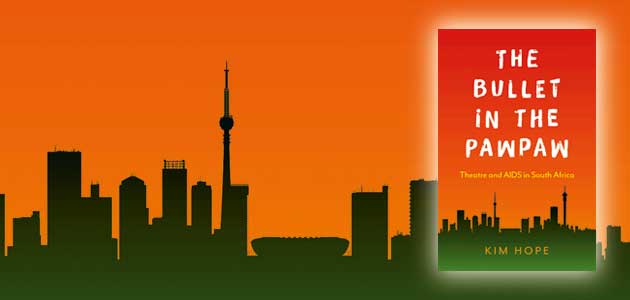 In March 2003 I was on my way to Kuruman Moffat Mission in South Africa. I was going to lead some talks and workshops on art therapy, at a conference of people working in prisons. On the way I had arranged a couple of meetings in Johannesburg with conflict resolution organisations, and intended to do a bit of tourism after paying a short visit to the Themba HIV/AIDS Project at the Trevor Huddleston Memorial Centre. This is in Sophiatown, Johannesburg, and was founded by Friends Kim Hope and Theresa Lynne. I was with my husband Mike and we planned to spend about an hour there.
You need to login to read subscriber-only content and/or comment on articles.