Students sing out for homeless charity
The Friends Schools Joint Choir Festival raises over £800 for Oxfordshire homeless charity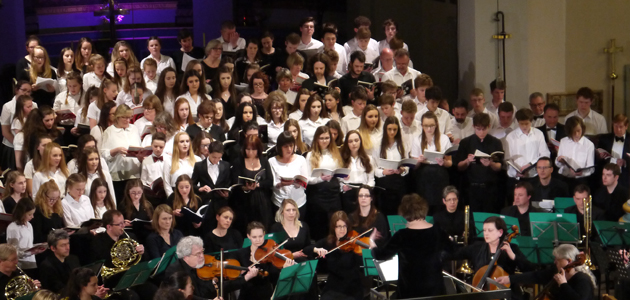 A musical collaboration by students of Friends Schools on both sides of the Irish Sea recently raised more than £800 for an Oxfordshire homeless charity.
The 2017 Friends Schools Joint Choir Festival was hosted by Sibford School in Oxfordshire and took place at St Mary's Church in Banbury on Saturday 1 April.
Choristers from Sibford were joined by pupils from Ackworth School near Pontefract, Walden School in Saffron Walden and Friends' School in Lisburn, Northern Ireland, to form a joint choir of more than 100 young voices. A highlight of the festival was the combined choir performance of Fauré's Requiem.
Toby Spence, head of Sibford School, said: 'It was a fantastic evening. The combined choir sounded absolutely brilliant and I am delighted that we were able to raise so much money for the Banbury Young Homelessness Project.'
You need to login to read subscriber-only content and/or comment on articles.