Quaker Tapestry to be exhibited at Friends House for the first time in over twenty years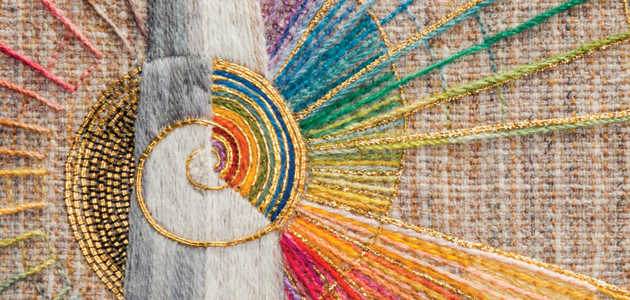 The Quaker Tapestry is being exhibited in Friends House in London for the first time in many years.
Twenty panels, on loan from the Quaker Tapestry Museum in Kendal, will form a free exhibition accompanied by demonstrations, an introductory film, a workshop and gift shop. Panels were last exhibited twenty years ago.
'Since the dawn of recorded history, craftspeople have used their skills to tell stories,' explained Bridget Guest, Quaker Tapestry Museum general manager.
Telling the story of 350 years of social history from a Quaker perspective, 'these colourful and vibrant tapestry panels will interest people who love embroidery and social history. There are stories about scientists, engineers and ecologists and others. The embroideries also deal with subjects as diverse as prison reform, peace work and anti-slavery initiatives,' she added.
The exhibition runs from 7 to 18 August, from 10am to 4pm, Monday to Saturday, except Thursdays when it closes at 8pm.
Visitors can book online for an embroidery taster workshop on Saturday 12 August from 10am to 1pm.
The seventy-seven panels that make up the Quaker Tapestry are the work of 4,000 men, women and children from around the world. The tapestry began in 1981 in a children's Meeting in Taunton, as an alternative to colouring-in, and was completed fifteen years later.
Some of the panels made journeys of thousands of miles as they passed from one group of embroiderers to another. Today, panels have been exhibited in venues as diverse as churches and town halls in all parts of Britain and Ireland and viewed by thousands people.
You need to login to read subscriber-only content and/or comment on articles.