Seoul Quakers witness for peace
Friends in Seoul have held a demonstration in front of South Korea's presidential palace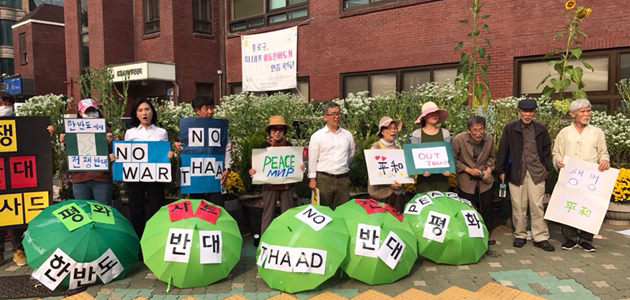 Members of Seoul Monthly Meeting held a demonstration against the presence of Terminal High Altitude Area Defense (THAAD) missiles in South Korea.
THAAD is a US anti-ballistic missile defence system designed to shoot down short, medium and intermediate range ballistic missiles as they descend towards their target.
The demonstration took place in front of South Korea's presidential palace on 24 September, at a time of heightened tensions surrounding North Korean nuclear tests and increased US and South Korean military activity.
You need to login to read subscriber-only content and/or comment on articles.