See what the Quakers have done!
Peter Speirs reports on the recent Adam Curle Centenary Symposium: 'Peaceful Relations and the Transformation of the World'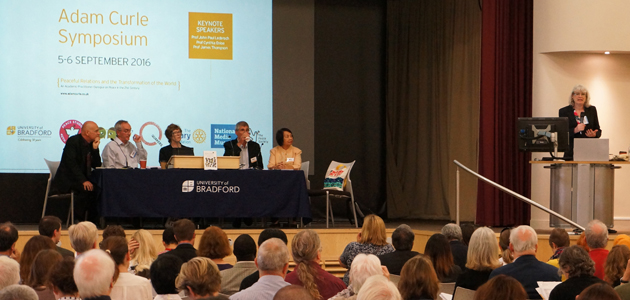 I am as much concerned with the human condition in general as with specific conflicts, which represent only the tip of a pyramid of violence and anguish… I am concerned with all pain and confusion that impede our unfolding and fulfilment. Often, of course, circumstances force us to focus on extreme examples of unpeacefulness. However, if we were to limit our attention to these, we would be neglecting the soil out of which they grow and would continue to grow until the soil were purified. In this sense the social worker, the teacher, the wise legislator, or the good neighbour is just as much a peacemaker as the woman or man unravelling some lethal international imbroglio.
Adam Curle, 1981
Quaker faith & practice 24.35
'See what the Quakers have done!' These words were offered in ministry during the Meeting for Worship held recently at the University of Bradford, during a symposium to mark the centenary of the birth of Adam Curle. It was in 1971 that a small group of Quakers, with the support of the Yearly Meeting, established the Quaker Peace Studies Trust (QPST), with the principal aim of creating a school of Peace Studies at the University of Bradford.
You need to login to read subscriber-only content and/or comment on articles.