Quakers lead two political parties
Carla Denyer co-leader of Green Party of England and Wales and Alex Cole-Hamilton leader of Scottish Liberal Democrats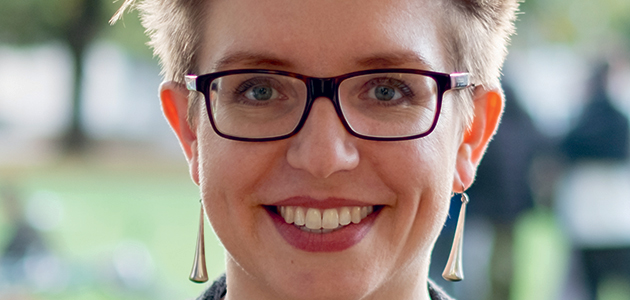 Two political parties in the UK now have Quakers leading them. Carla Denyer was elected as co-leader of the Green Party of England and Wales this month. Meanwhile Alex Cole-Hamilton was elected as leader of the Scottish Liberal Democats in August.
Carla Denyer, from Bristol Area Meeting, said: 'We are at a crucial moment in history and it is clear that the other major political parties have failed to bring about the change that is necessary.'
Quaker Alex Cole-Hamilton, from Central Edinburgh Meeting, also pledged to 'fight the climate emergency with ferocity but without the baggage of nationalism' when he was elected as leader of the Scottish Lib Dems in August. He was the only person to have put himself forward to succeed Willie Rennie in the role.
The Edinburgh Western MSP committed to 'value carers and those they care for, stand for human rights, offer new hope for business big and small, reach for the best education in the world and deliver the standard of public services our people are clamouring for'.
The politician talks about politics and faith, and how he became a Quaker in the Apple podcast The Political Party. He was also in the spotlight earlier this year when he appeared to mouth swear words at a minister during a Scottish Parliament committee meeting in February. The outburst came after SNP members of the committee said that legislation incorporating the United Nations Convention on the Rights of the Child (UNCRC) into Scottish law should not be enacted until a year after the bill received royal assent. He tweeted: 'Hands up, I lost my temper here. I was frustrated by your government backsliding on children's rights once again… Nevertheless I muttered something under my breath that I shouldn't have and I apologise.'
Carla Denyer, the Green Party parliamentary candidate for Bristol West, was named one of the Top Fifty Women in Engineering for 2020 by the Women's Engineering Society. She received the award in recognition of her work on tackling climate change in Bristol, where she inspired the city to commit to becoming carbon neutral by 2030.
Her co-leader is Adrian Ramsay.
You need to login to read subscriber-only content and/or comment on articles.