Quakers announce Nobel nominations
Florida Rights Restoration Coalition and National Council of Churches in Kenya receive Quaker nominations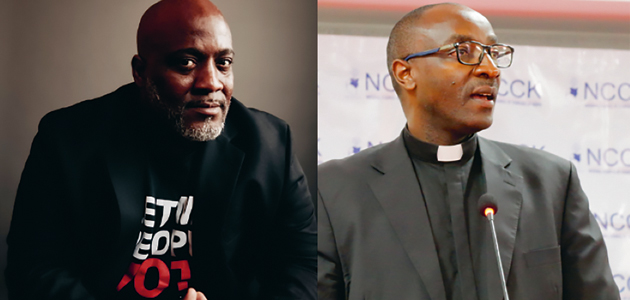 Quaker organisations in Britain and the USA have nominated two coalitions for the 2023 Nobel Peace Prize. Both are commended for their work in building democracy.
Quaker Peace and Social Witness (QPSW) and the American Friends Service Committee (AFSC) have nominating rights after winning the Nobel Peace Prize in 1947 for their work during and after the two world wars.
This year they have chosen: Florida Rights Restoration Coalition (FRRC), which campaigns for the rights of citizens disenfranchised after imprisonment; and National Council of Churches in Kenya (NCCK), which works to support the holding of peaceful, free, fair and credible elections.
The organisations were chosen for supporting the human right to representation by government and working towards a better organised and peaceful world.
The Friends said they hope this nomination will draw attention to threats to democracy, from voter suppression to interference with elections, which particularly impact those most affected by contemporary crises.
For QPSW, this nomination also results from concerns about local threats to democracy, including the Election Act 2022, which it says will disproportionately disenfranchise poorer and more marginalised communities, and the Police, Crime, Sentencing and Courts Act 2022, which it says undermines the right to protest, suppressing dissent and weakening government accountability.
Chris Kinyanjui, the NCCK general secretary, said staff were excited and humbled by the nomination. NCCK, which was founded in 1913, is made up of Christian churches and organisations (including Quakers). NCCK works for Kenyans through broadening democratic space, access to education, rehabilitation of soldiers and speaking out against state violence.
Through the work of FRRC in Florida, the state constitution was amended to restore the voting rights of over 1.4 million Floridians with past felony convictions.
'We are humbled and grateful to be given this distinguished nomination', said Desmond Meade, executive director of FRRC.
'We hope it will amplify our efforts to demonstrate the power of love and second chances and show how we can strengthen our society by empowering the most marginalised.'
You need to login to read subscriber-only content and/or comment on articles.