32,000 low income households served since 1989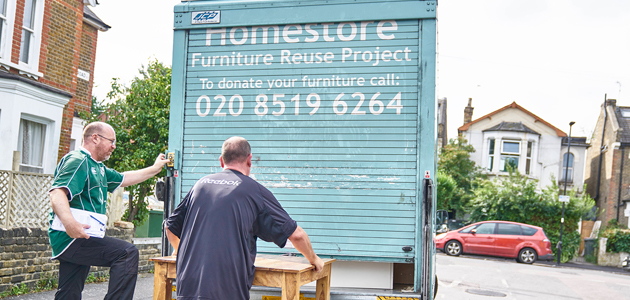 Quaker Social Action (QSA) has permanently closed its east London furniture reuse project Homestore due in part to the difficulties of Covid-19.
In a statement on its website, QSA wrote that the trustees had made this decision 'with great regret' in view of 'a number of factors including the difficult financial climate for charities and retail, and the multiple practical difficulties of reopening Homestore and its household furniture collection and delivery services due to Covid-19'. It added: 'A number of options were carefully considered including mothballing or diversifying the project, but none were considered to be feasible.'
On Facebook, Friends expressed sadness at the news while upholding the charity in its new ventures. Rupert Price, from Winchmore Hill Meeting, said: 'Sad to see but difficult decisions are having to be made in this challenging climate. Let's give thanks for the thirty-one years' service Homestore, its staff and volunteers gave.'
The store's delivery driver Steve had been using the van to collect donations and delivering to vulnerable households across east London, after the store was temporarily closed during the initial outbreak of Covid-19.
According to QSA, since it opened in 1989 Homestore has served over 32,000 customer households living on low incomes, helping them to furnish their homes and save an estimated £4.3 million pounds. It said it was one of the first furniture reuse projects in London, and 'remains one of the projects of which QSA is most proud'.
QSA said it expects to announce a new area of work soon.
You need to login to read subscriber-only content and/or comment on articles.