Penn Club houses NHS staff
The Quaker-founded Penn Club in London has been housing NHS staff during the Covid-19 crisis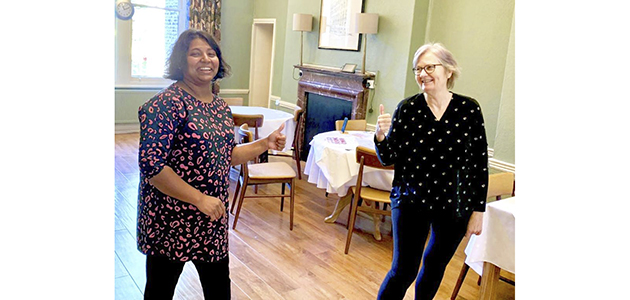 The Quaker Penn Club, the historic guest house based in Bloomsbury in London, has opened its doors to house frontline workers during the coronavirus crisis.
Fergal Crossan, general manager, told the Friend: 'When the club was forced to close due to the pandemic, the Board wanted to do something to help rather than leave the building sitting empty. We are ideally located close to some of London's major hospitals – University College Hospital (UCH) London and Great Ormond Street. We approached both and offered complimentary use of bedrooms to key workers at the hospitals who needed somewhere to stay. We also approached the Metropolitan Police and registered on the government's national database for assistance in the crisis.'
For the past six weeks the club has been home to five NHS staff from UCH. Another room is being used by members of UCH's Apheresis team as a place to sleep when on call. 'Some [of the key workers] were forced to leave home to avoid putting family or friends at risk,' said Fergal Crossan.
'A benefit to the club is we have gained some useful insights on how we can operate a safe environment for staff and guests when we reopen. The experience for the club has been very rewarding and the feedback from the key workers has been nothing but gratitude. One of the directors, Charlotte Seymour Smith, has been acting as Friend in Residence and looking after the key workers, along with a member of our live-in staff. Some of the key workers are beginning to leave, now the crisis has passed the peak, but we have some who plan to stay on until mid-June, at which point we hope to start preparing the club for reopening.'
The Penn Club was founded in 1920 by members of the Friends Ambulance Unit and is celebrating its centenary this year. The celebrations have been put on hold but, according to Fergal Crossan: 'We think the founders of the club would approve of the club being used as a refuge for health workers at a time of crisis.' 
You need to login to read subscriber-only content and/or comment on articles.