Peace on the agenda at Adderbury
Adderbury Gathering took peace and Islam as topics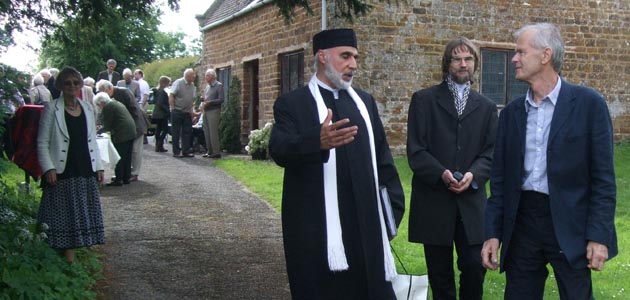 This year's Adderbury Gathering took as its topic Peace, peacemaking and Islam.
A one hundred-strong audience travelled to the historic Oxfordshire Meeting house on 21 June to hear Islamic scholar Hojjat Ramzy speak on co-existence, self-correction and forgiveness.
Maria Huff, clerk of Banbury and Evesham Area Quaker Meeting, described the Meeting house during the talk as 'full of thoughtful words and active listening'. She told the Friend that Hojjat illustrated his talk with verses from the Koran explaining how mercy, peace and justice are central to his faith.
Maria said that Hojjat takes a long-term approach to peace, describing how he told his audience 'War spreads like wildfire. Peace needs to be watered and nourished before it takes root'. She added that he also sees charity as fundamental.
Hojjat Ramzy is the director of the Oxford Islamic Information Centre.
The annual Adderbury Gathering is organised by Banbury and Evesham Area Meeting.
You need to login to read subscriber-only content and/or comment on articles.