Mustard firm founded on Quaker principles
A Friend in Norwich has founded a mustard company in line with Quaker business principles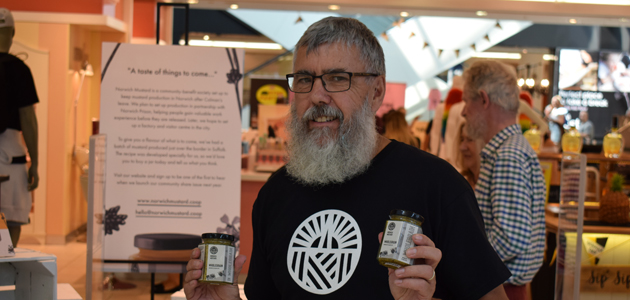 A Norwich Quaker has founded a company in line with Quaker business principles.
Social entrepreneur Robert Ashton started Norwich Mustard in order to keep mustard production in Norwich, after the famous mustard firm Colman's decision to close its factory earlier this year.
He told the Friend: 'People were very upset that Colman was leaving Norwich… We set up a crowd-funding page and raised £8,000, then got a grant from Power to Change, a charity that supports community enterprise.'
Robert Ashton founded the company with a local councillor as a 'community benefit society'.
Every shareholder has an equal say and there is a defined 'community of interest' – who are the people of Norwich. A 'community share issue' is also planned, so supporters will be able to become co-owners.
Robert Ashton said: 'I found there was a strong resonance between the Rochdale Principles – the founding principles of the cooperative movement – and Quaker testimonies. But where are the Quaker social entrepreneurs today? The thing is, it's possible. All the structures are there.'
The first jars of Norwich Mustard feature a picture of the prison reformer Elizabeth Fry, another Norwich Quaker.
The company has also been shortlisted for a grant from the Virgin Money Foundation.
If successful, the plan is to set up in HM Prison Norwich, providing work and qualifications for prisoners to help them on release.
You need to login to read subscriber-only content and/or comment on articles.