JRF's first photography exhibition launched
The Joseph Rowntree Foundation has launched its first public photography exhibition to celebrate what it describes as 'the strength and resilience of people swept into poverty'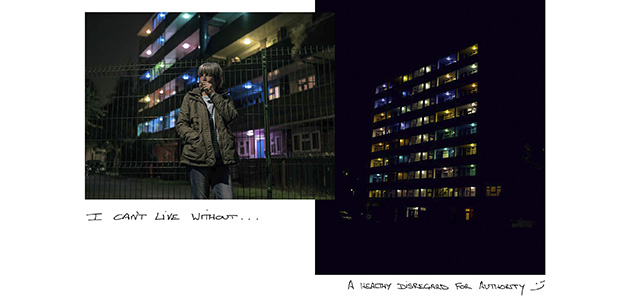 The Joseph Rowntree Foundation (JRF) has launched its first public photography exhibition showing people living on the breadline in Britain. Picture Britain: Our People, Our Poverty, which opened in Borough Market in London on 20 February, features twenty portraits by award-winning photographer Jillian Edelstein after she asked participants: 'What is the one thing you could not live without?'
With the participants' stories captured by Stephen Armstrong, the exhibition was commissioned by the JRF to celebrate what it describes as 'the strength and resilience of people swept into poverty'.
'Many of the stories demonstrate the power of individuals and communities working together to loosen the grip of poverty,' it says. 'These are the stories that don't get told.'
Writing in a blog on the JRF website, Abigail Scott Paul, the deputy director of advocacy and public engagement at JRF, says the idea for the exhibition emerged from the 'culture wars' currently raging within the UK and calls for 'reconnection'.
She says: 'Through our framing research, we know how to have a more effective conversation about poverty with the public: we need to appeal to people's sense of compassion and justice, values the British public do hold dear. But we are also going to have to get creative about how we do this. We can't just tell people what to feel.
'What better way to halt the culture wars, than by using culture itself? Culture can be a bridge to understanding between factions, often when language fails.' 
The exhibition, she says, is an attempt to reframe the conversation about 'people caught in the riptide of poverty'. 'Images matter', she writes. 'Unfortunately many of the visual images used in the news or media associated with poverty reinforce a perception of poverty that feels inauthentic and stigmatising.'
The exhibition runs until 7 March, after which it will tour Britain.
You need to login to read subscriber-only content and/or comment on articles.