JRCT sells Vedanta shares due to alleged human rights abuses
Major Quaker trust sells shares in mining company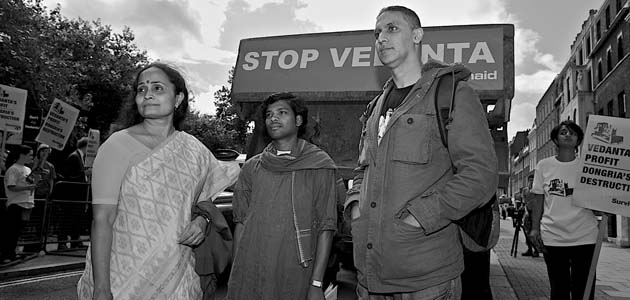 The Joseph Rowntree Charitable Trust (JRCT) has sold almost £2million worth of shares in the Indian-based mining company Vedanta due to the company's alleged abuse of human rights and the environment. JRCT, a Quaker institution, had been in discussions with Vedanta about their concerns for nine months before making their decision. The news came only weeks after the Church of England announced that they would sell their own shares in Vedanta. The Church has long faced criticism over its allegedly unethical investments. Vedanta recently built a refinery at the foot of a mountain in the Indian state of Orissa in order to mine bauxite. The project is already reported to have caused considerable environmental damage at the expense of local residents. The land is also considered sacred by the local Kondh people.
Both Action Aid and Amnesty International have disputed Vedanta's claim that the project will bring economic benefits to the area, saying rather that livelihoods will be destroyed.
'We have heard first-hand about Vedanta's environmental and human rights abuses in Orissa and believe Vedanta is pushing industrialisation to the detriment of the lives and lands of local people,' said JRCT's Susan Seymour, 'This behaviour may be legal but it is morally indefensible'.
The company claims that 'sustainable development is a key part of Vedanta's strategy and overall ethos'. However, the UK government said last year that Vedanta was not respecting the Kondh people's rights and called for an 'immediate change in the company's behaviour'.
You need to login to read subscriber-only content and/or comment on articles.