Housing initiative launched in Tunbridge Wells
Friends in Tunbridge Wells have launched their social housing project, offering flats in the Meeting house to nine local vulnerable young people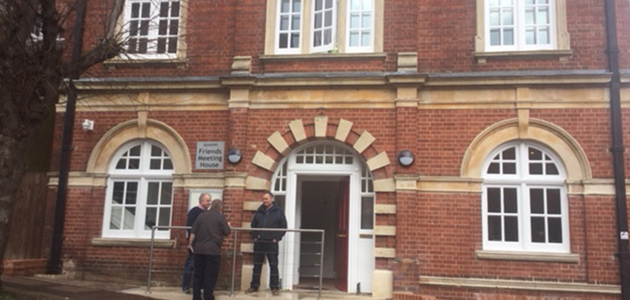 Friends at Tunbridge Wells Meeting House in Kent opened the doors of its social housing project for young people last month.
The flagship housing initiative for nine local vulnerable young people was launched on 21 March and consists of three flats converted from unused space in the Meeting house. Each flat has three bedrooms and residents share a communal lounge and cooking facilities.
Alison Seddon, clerk of Tunbridge Wells Meeting, told the Friend: 'It is so inspiring to be part of such a long project that has required so much faith. We have been itinerant, finding places to worship, so we are all looking forward so much to be back in one place. We are hoping it will bring a new energy to our Meeting and can be a base for outreach.'
West Kent Quakers were supported by the Quaker Housing Trust (QHT) throughout the process of converting the Meeting house to social housing.
The housing charity gave a feasibility grant of £3,600 in 2011. This was followed up with a £25,000 grant in 2015 to fund the professional fees for the social housing project.
Paula Harvey, QHT secretary, said: 'QHT will use the project development to share good practice and inspire other Meetings to find ways to use their premises for social housing.'
A large room at the front of the Meeting house on the first floor will become the new Meeting room for Tunbridge Wells Quakers.
You need to login to read subscriber-only content and/or comment on articles.