'Ground the drones' march
Quakers participate in Ground the Drones march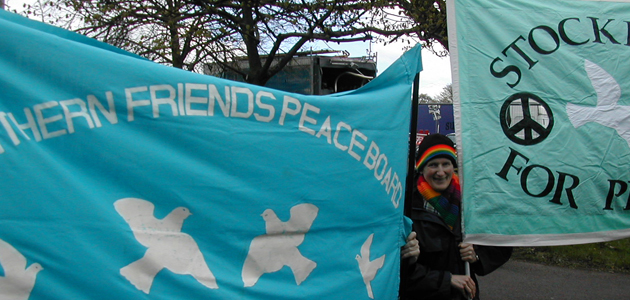 Friends from East Cheshire, Bolton and Chester took part in the Ground the Drones march held on Saturday 27 April at RAF Waddington.
This spring the UK will double its number of armed Reaper drones in Afghanistan. The Ministry of Defence has confirmed that it has begun operating drones over Afghanistan from a new facility at Waddington.
Phoebe Spence, of Stockport Meeting, was one of the Friends participating. She said: 'We met up with other Quakers from around the country, including the indefatigable Sarah Lasenby and Frank Spence, to walk from Lincoln to RAF Waddington, where the British drones are being controlled.'
Though the numbers were 'not huge', Phoebe highlighted the wide media coverage given to the event and praised the police presence as 'being helpful and not at all intimidating'.
You need to login to read subscriber-only content and/or comment on articles.