Debate over whether 'rebellion' should go ahead during pandemic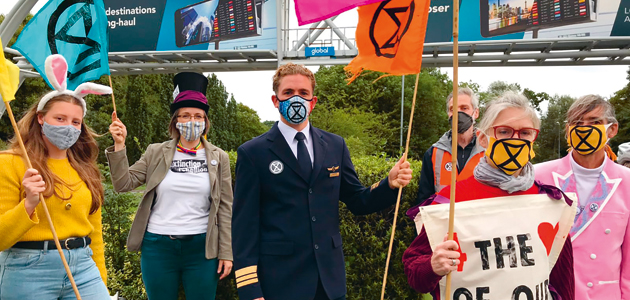 Quaker Extinction Rebellion (XR) campaigners have been split on the issue of whether the recent XR 'rebellion' in Bristol, London, Manchester and Cardiff should have gone ahead. There was debate on the XR Quakers Facebook page where one member posted he could not support this week's action despite being an active campaigner for two years. 'I do not think "rebelling" in the middle of a global pandemic, with the public in a very fragile and damaged state, with the police stretched to their limit trying to safeguard the public from those who disregard lockdown, is a kind thing to do. The fact that some actions will be taking police away from their safeguarding duties is, in fact, potentially endangering people's lives,' he said.
You need to login to read subscriber-only content and/or comment on articles.