Fasting against nuclear weapons
Marc Morgan writes about his decision to fast as a form of protest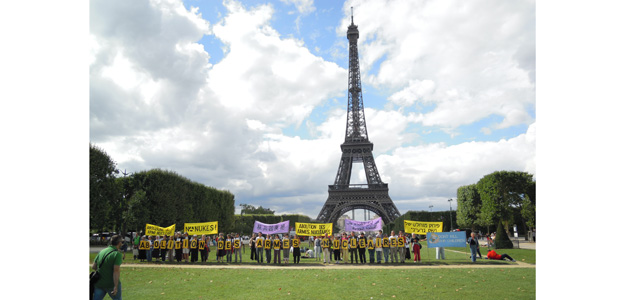 Every year an international fast is held between Hiroshima and Nagasaki days (6-9 August) in Burghfield, Paris and Büchel, the last NATO base in Germany at which nuclear weapons are stationed. I will be participating for the third time this year, and for the first time in Burghfield.
The yearly fast is organised by the NGO Maison de Vigilance, in collaboration with the Sortir du Nucléaire Network, a gathering of over 900 French anti-nuclear NGOs. The fast was initiated in 1984 by Solange Fernex and Théodore Monod. It was initially held at Taverny, which was until 2010 the command and control centre for French nuclear weapons, and in Germany.
You need to login to read subscriber-only content and/or comment on articles.