From fruity ventures to artistic inspiration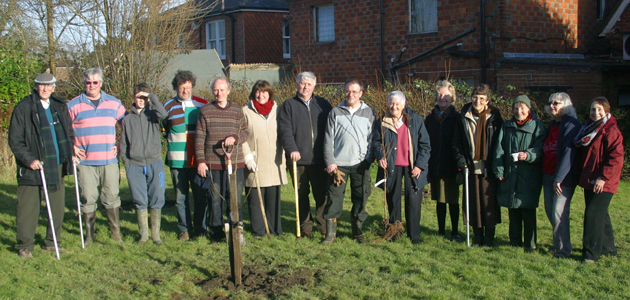 Quaker orchard takes root
Apples, apricots, damsons, pears and plums are amongst the first fruits to feature in a new Quaker orchard.
The organic orchard has been established by Friends in Surrey as an active witness in support of the Canterbury Commitment.
A field belonging to Capel Local Meeting is the home for this fruity venture and the first trees were planted by a group of volunteers late last month. Among them were friends from Dorking and Capel. They were joined by the local Anglican minister, Liz Robertson, and some Capel villagers.
You need to login to read subscriber-only content and/or comment on articles.