From pinky subversion to a piece of peace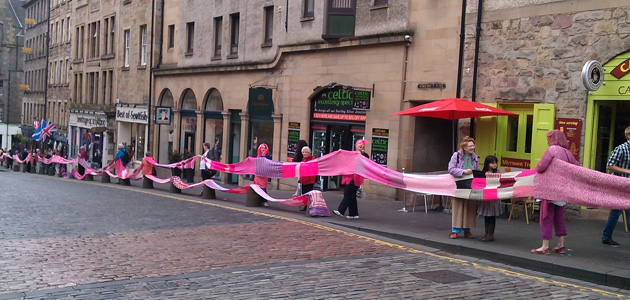 Pinky subversion
Wool Against Weapons has sparked 'a whole subculture of pinky subversion, knit-ins, protests, cake and nattering' says Jaine Rose, organiser of the campaign.
A seven-mile pink peace scarf will be unrolled as part of a direct action protest on 9 August, between the Atomic Weapons Establishment (AWE) sites of Aldermaston and Burghfield in Berkshire.
With the date of the protest fast approaching, knitters are industriously working to get the scarf completed and lapsed knitters are being inspired to get their needles clacking once more.
You need to login to read subscriber-only content and/or comment on articles.