Bayard Rustin pardoned in redress for LGBTQ charges
Quaker civil rights leader Bayard Rustin has been posthumously pardoned for his 1953 as part of an overhaul of historic gay convictions in the USA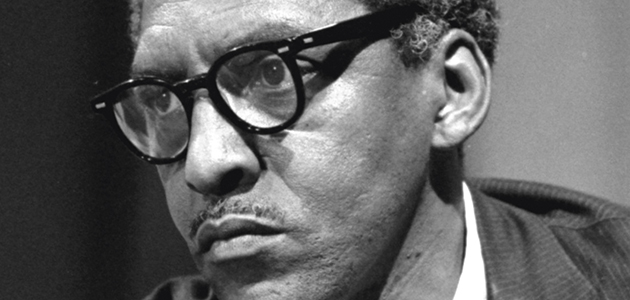 The Quaker civil rights leader Bayard Rustin has been pardoned for his 1953 conviction under laws targeting LGBTQ people as part of an overhaul of historic gay convictions in the USA.
The close associate of Martin Luther King Junior who helped plan the Montgomery bus boycott and was a chief organiser of the March on Washington in 1963 found himself being distanced by other religious and political activists after a criminal conviction in which he was sentenced to sixty days in Los Angeles County jail.
The campaigner was also forced to register as a sex offender after being discovered having sex in a parked car in Pasadena, California.
Gavin Newsom, governor of California, posthumously issued the pardon on 4 February and also announced a process that would allow anyone convicted under the laws to seek clemency.
Shirley Weber, head of the California Legislative Black Caucus, and one of the lobbyists who asked for the pardon, said Bayard Rustin 'deserves to be remembered as one of the towering figures in the cause of justice'.
The Quaker activist, who died in 1987, is widely credited for being a mentor for Martin Luther King Junior in nonviolent civil disobedience, which was shaped by his Quaker principles. His commemorative plaque was unveiled in 2018 outside his long-time residence at Penn South, New York.
You need to login to read subscriber-only content and/or comment on articles.