Art the Arms Fair's Instagram 'residencies'
Art the Arms Fair launches 'Instagram residencies'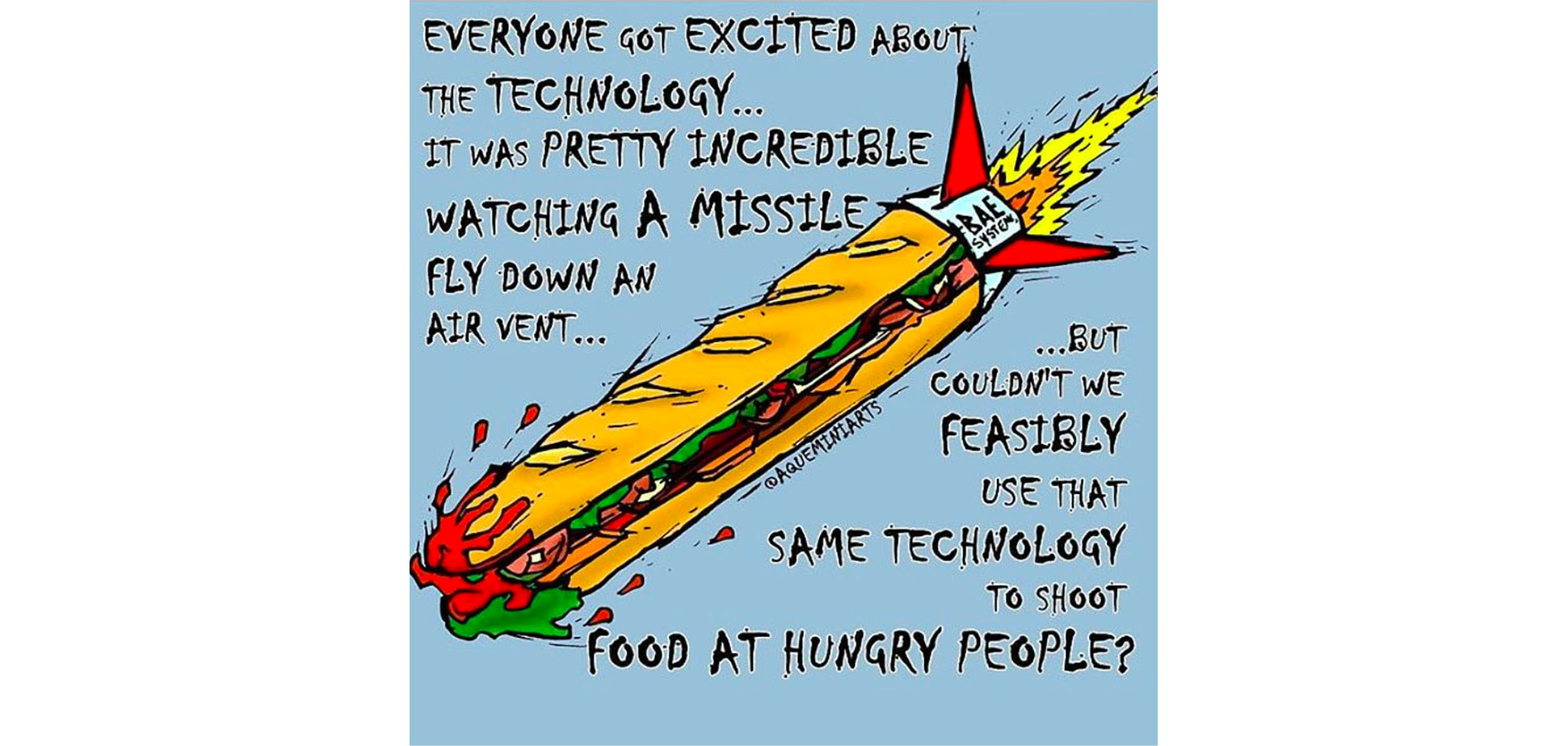 The partly Quaker-led Art the Arms Fair collective has launched the first of its 'Instagram residencies' of artists taking part in the art protest against the Defence and Security Equipment International (DSEI) arms fair in September.
Rhianna Louise told the Friend that some undisclosed but 'high profile' artists have submitted work. She said: 'There is a fantastic range of artwork from paintings, drawings, models, graphic images and more. We are very pleased with the submissions and very excited to announce some of the artists involved.'
The first 'Instagram residency', in which the artists will take over the Art the Arms Fair Instagram account, began on 1 June by artist Kris 'Avery' Stewart who will upload a new image every day until 15 June. He will be followed in August by Jill Gibbon and an undisclosed artist in July.
The first Art the Arms Fair in 2017 made news when it sold an original piece of artwork by the artist Banksy that raised £205,000. The money was split between Reprieve, the human rights group, and Campaign Against Arms Trade (CAAT). The picture, 'Civilian Drone Strike', depicted a trio of Predator drones bombing a children's picture of a house.
Sam Walton, one of the founders of Art the Arms Fair, told the Friend last year: 'The arms trade loves to stay in the shadow and we are shining a very big light on it. The biggest issue about the arms fair is that most people are not aware of it, even though it is the world's largest arms fair.'
The DSEI arms fair will be held on 10-13 September 2019. Critics say it brings together delegations from some of the worst human-rights-abusing countries in the world.
You need to login to read subscriber-only content and/or comment on articles.