A woman of her word: Bob Lovett's thought for the week
'Good communicators are able to make one feel special.'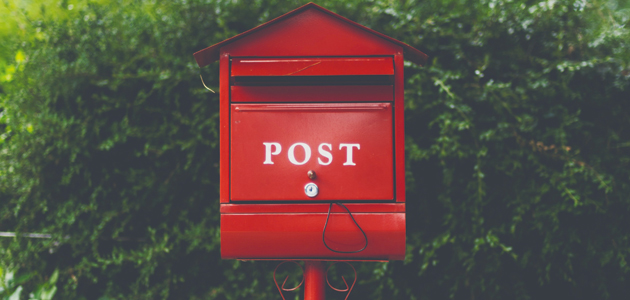 In the late 1940s I used to look forward to listening to Alistair Cooke's weekly Letter from America on BBC Radio 4. In the pandemic of the 2020s I looked forward with equal pleasure to receiving a weekly email that was addressed 'Letter to Newton Abbot Friends'.
At the beginning of the pandemic restrictions, our Friend Sara Hudson, the clerk of Newton Abbot Meeting, took it upon herself to pen a letter every Saturday night to an ever-increasing circle of Quaker Friends who were no longer able to meet physically. Her letters offered short, personal reflections that always ended in spiritual optimism. She wrote over sixty such letters, only ceasing with the lifting of lockdown restrictions a few months ago.
Space limits the possibility of providing examples, but her letters reflect that tenderness and care which is at the heart of our Quaker commitment to follow the teaching of Jesus and love one another. Just as Alistair Cooke's letters offered hope of better times to come following the devastations of the second world war, so too Sara's letters convey the comfort of knowing we are not alone in facing up to adversity.
One of the many rough sleepers seeking help on our streets these days recently told me that the most important thing for him was not the contributions that strangers might offer, but the simple act of being acknowledged as a member of the human race. Good communicators are able to make one feel special, and Sara's emails do just that.
But despite the benefits of electronic communication, physical letters make one feel even more special. Some of you will know this through contributing to the Amnesty scheme, writing letters of friendship and comfort to those unjustly imprisoned for political reasons. Receiving a personal letter or card in the post demonstrates a commitment and effort that is not always present in an email. Those can be despatched with the mere click of a button. Love deserves more commitment and effort than that. Sara's emailed letters have just such qualities.
Many of our Friends, for reasons of age or infirmity are unable to attend Meetings for Worship. The growth of blended Meetings using Zoom has helped some, but there are still others isolated at home on Sunday mornings. Sara's words may provide them with some solace and a sense of connection, even though they are set in a particular context.
Sara's emails could potentially be published in booklet form as a weekly 'Collect'. Friends interested in helping with that project can email billandsarahudson@yahoo.co.uk.
You need to login to read subscriber-only content and/or comment on articles.