'We need to be open to having the habits and traditions in which we feel secure challenged.'
Chris Lawson chases trouble in the 'Thought for the week'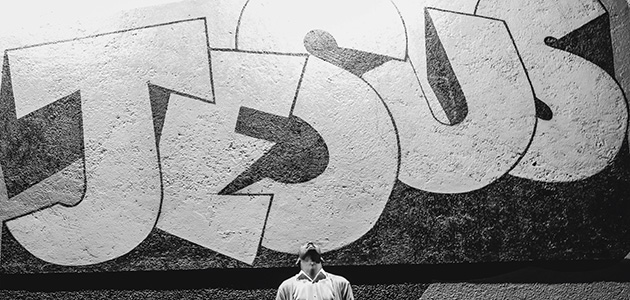 'He's a troublemaker.' That's my opening line in the Lewes Passion Play. I'm cast as a Scribe making accusations about Jesus to the Chief Priest. I want to add 'definitively, still is, and should be for us', but it's not in the script, even if I feel Jesus through his teaching, actions and witness in his life and death is the disturber of everything we get complacent about. Likewise, the Advices & queries are for our discomfort as well as our comfort.
My next line is: 'He has disrespected our law, he healed on the Sabbath.' Coming from a religious tradition that started off more than three centuries ago by disrespecting a great many so-called laws that the authorities of the time had put in place, I can support that. If healing is needed, get on with it, even in situations where it may be unpopular. The Friend highlights some current examples of that and we probably all know of people doing similar acts of help to others, within and without our Local Meetings.
As the Scribe, I carry an impressive bundle of scrolls. But they're only a reminder that however much people like to think they know what God wants, they need to accept our knowledge can only ever be partial and stay humble in respect of defining what God wants or doesn't want. Even Quaker faith & practice and the columns of this magazine are not the last word in our attempts to understand what our faith is about, though they reveal much of 'work in progress'. We need to be open to having the habits and traditions in which we feel secure challenged.
Next, in my Scribe role, I say: 'He claimed he could forgive sins.' By this point the play has re-enacted several episodes about that. Often a physical healing is accompanied by the lifting of intolerable mental stresses. Forgiveness is our need to feel we can cease being tied down by past happenings and move on. Jesus gave that renewal to many in his time and it's an experience that we still seek. I am grateful that Meeting for Worship gives it to me at times.
The Scribe's final jibe is that: 'He called God his Father.' We know that the analogy can be inadequate, but at its best it points to a relationship of closeness – and yet one in which responsible free will is possible and accepted with guidance and not control. 'If you want to know about God, look at Jesus', is often said. But, be ready to find that he's a troublemaker within you.
You need to login to read subscriber-only content and/or comment on articles.